Utrecht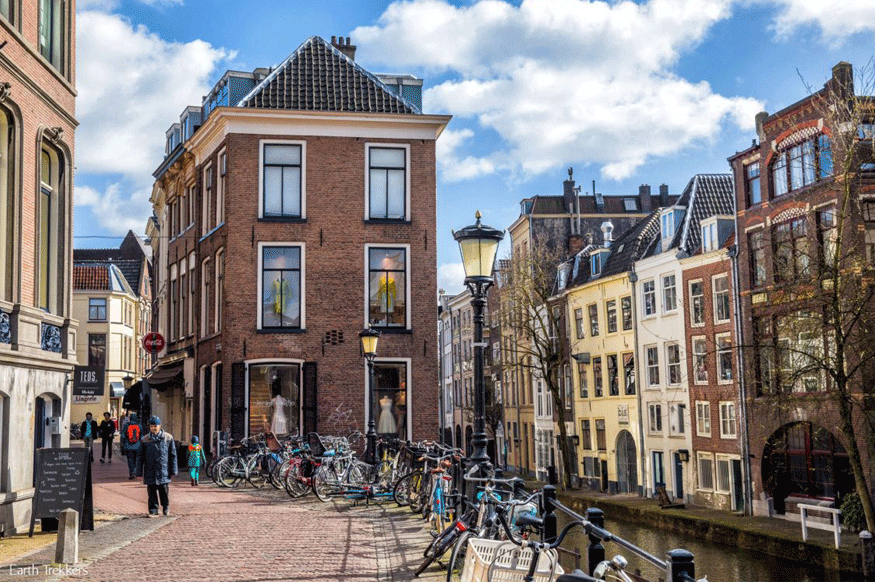 Utrecht as a travel destination
Utrecht is absolutely chock-full of must-see attractions. If you stroll between the lively docks of the historical Oudegracht and the old city centre, you come across countless national monuments and world heritage. Climb the 465 stairs of the Bell Tower (Domtoren) to enjoy a spectacular view or feel the city's archaeological history at Castellum Hogewoerd. And if you jump on a bike, you'll be at impressive citadels, forts and castles like Castle de Haar within a half hour.
Many of the majestic city castles have been rebuilt into hotels and restaurants and the old storage areas along the wharf are now the place to be for cosy cafés, trendy retail concepts and restaurants offering the cuisine of the world. Altogether, the historical locations in the old city centre form the vibrant part of Utrecht. Don't forget to visit the Schröder Rietveld House, Centraal Museum, the Dom Tower or the Miffy Museum (Nijntje).
Utrecht is located in the center of the Netherlands. Within one hour you can reach Amsterdam, The Hague, Rotterdam, Gouda, Leiden and all cities in between.
Utreque / Utrecht como destino de viagem
Uma cidade absolutamente cheia de atrações imperdíveis. Se você passear entre as animadas docas do histórico Oudegracht e do antigo centro da cidade, você encontra inúmeros monumentos nacionais e patrimônio mundial. Suba os 465 degraus da Torre Dom para apreciar uma vista espetacular ou sentir a história arqueológica da cidade no Castellum Hogewoerd. E se você pegar uma bicicleta, chegará em impressionantes cidadelas, fortes e castelos dentro de meia hora.
Muitos dos majestosos castelos da cidade foram reconstruídos e hoje são hotéis e restaurantes. As antigas áreas de armazenamento ao longo do cais são agora o local ideal para acolhedores cafés, mercado varejistas e restaurantes que oferecem a gastronomia do mundo todo. Em geral, os locais históricos no centro da cidade antiga formam a parte vibrante de Utrecht.
Contact / Contato
Mobile / Whatsapp: +31(0)6 498 69 004
E-mail: info@go-experience.nl
Or fill out our contact form below: