Visit Holland & Belgium during Flowertime in Spring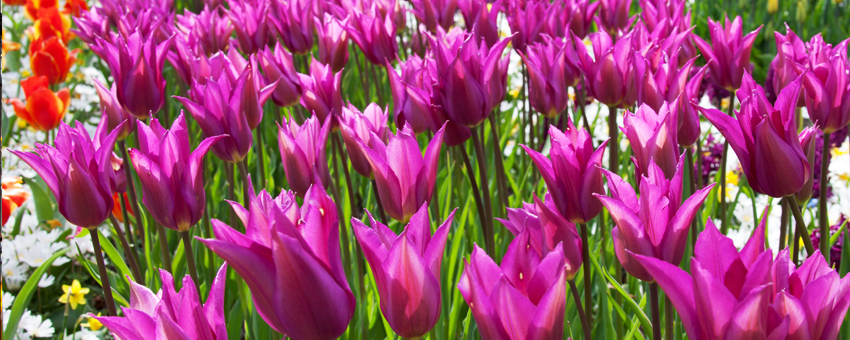 If you're lucky enough to visit Holland during flower time in the spring, don't miss a visit to the flower growing region. See the tulip gardens at Keukenhof Gardens in Lisse, and the 'Bollenstreek' flower strip burst into vivid colour as bulbs shoot and millions of flowers blossom.


Visit the Flower Strip in Holland
The Netherlands produces a staggering 70 per cent of the world's commercial flower output. With Holland's famous flower strip in full bloom, you'll be surrounded on all sides by a rainbow of flowers: purple hyacinths, pink crocuses, countless varieties of tulips and bright yellow daffodils. Don't miss one of the world's most photogenic attractions, the Keukenhof flower gardens, which opens for just eight short weeks each year. Or find out how the Dutch flower trade engendered a unique economic system at the FloraHolland auction, housed in the world's biggest trading building and open all year round. Put things into perspective with a trip to the Black Tulip Museum or the Historical Garden at Aalsmeer, and you'll see that tulip mania never really ended here…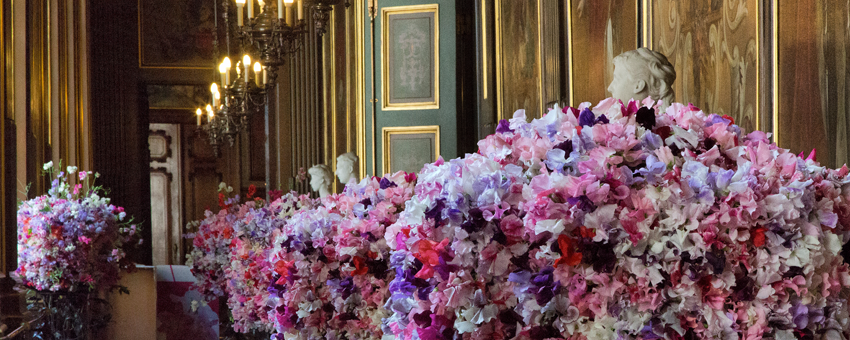 The Grand-Place Brussels in bloom
Every other summer, in alternation with the Flower Carpet of the Grand-Place, the Town Hall of Brussels receives Flowertime. So from now on, flower lovers have a floral rendezvous each year!
A garden of dreams in the Town Hall
From the 14th till 18th of August the enchanting building is transformed into an idyllic place for a stroll. The entry hall, the corridors, the offices, meeting and reception rooms are adorned with dozen of floral arrangements, each of them unique and surprising. These magnificently coloured and scented pictures are created by internationally renowned landscape architects and floral artists. They offer visitors a chance to admire what's new, and what are the trends and flowers of the moment.

A blend of Gothic and classical styles, it is located on the south side of the Grand-Place. The Town Hall constitutes the sole medieval vestige of the Grand-Place and is regarded as a masterpiece of Gothic civil architecture, and more particularly of the Brabant Gothic. Its tower is 96 metres high.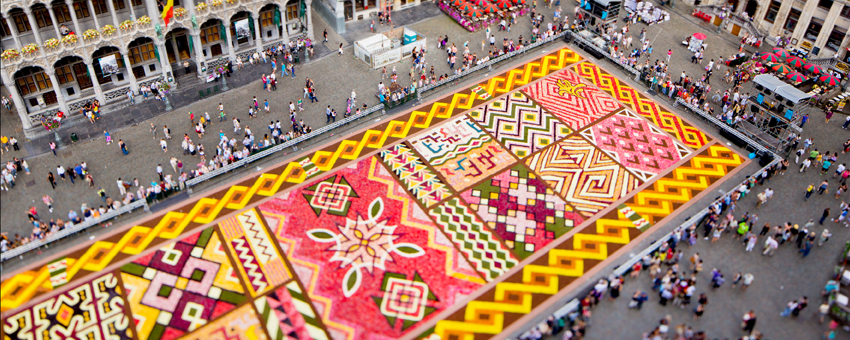 THE GRAND-PLACE, A UNESCO WORLD HERITAGE SITE
This is the historical heart of Brussels. Here Gothic style can be seen adjacent to opulent baroque, neo-classical as well as neo-Gothic. The Grand-Place is regarded by its admirers as "the most beautiful central square in the world"! Its construction began in the 15th century, with halls, guild houses and a Town Hall. It was virtually razed after 3 full days of bombardment by the French Army in 1695, yet was rebuilt in less than 5 years, notably by the different guilds. Since 2000 the entire Grand-Place has been listed as a Unesco world heritage site. A garden of relaxation is installed here during each Flowertime.