Autumn in the Benelux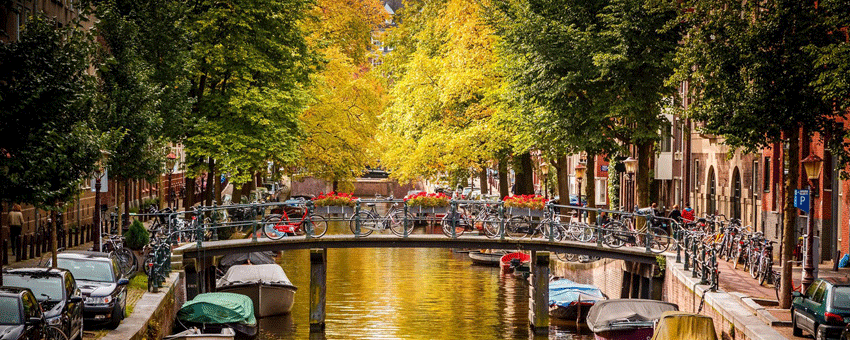 Discover the Netherlands, Belgium and Luxembourg during the Autumn
There's never a dull moment in the Benelux and even during colder, wetter weather there are always plenty of awesome reasons to visit the Netherlands, Belgium or Luxembourg. In fact there are countless incredible experiences on offer during Autumn.
There is a special autumn cuisine, pastries and cakes are delicious, you can attend lot's of indoor festivals and it's especially beautiful near the sea and the parks are incredible. There is also a special beer for this season called Bock Beer, celebrated by various festivals like the Bock Beer Day in Zutphen.

Autumn (or Fall) really suits the Benelux and certain parts of the countries become even more stunning from September through to December. Amsterdam's iconic canal belt, for example, is framed by dozens of leaf-bearing trees that take on beautiful, autumnal colours at the start of the season. Parks in the bigger cities become an amazing place to take a walk away from the busy city.

If you have time, visit one of the Nature Parks in Holland, Belgium or Luxembourg. Like the Veluwe, Hallerbos (Blue Forest), Middelheimpark, the Ardennen, Mullerthal or the French Gardens of the Ansembourg Castle.