Traditional Dutch icons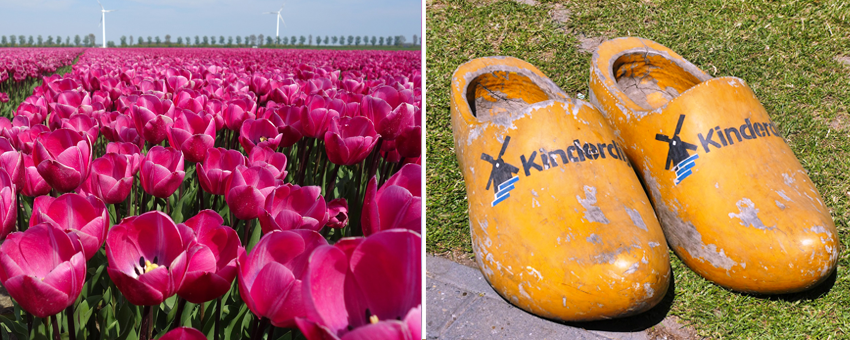 Traditional Dutch icons
The Netherlands (or Holland) may be a small country, but it's packed with world famous icons. Discover our bulb fields, windmills, cheese markets, wooden shoes, canals, paintings of Old Masters, Delft Blue earthenware, innovative water-management and millions of bicycles.
Come and experience the Traditional Dutch Icons with GO Experience:
Colorful tulips
There once was a flower that was unable to settle down anywhere. From the mountains in Kazakhstan, the flower bulb wandered about in Persia, China and Turkey.
Impressive windmills
The first windmills were invented in antiquity, but it was the Dutch who really hit it off with this wooden giant. Windmills helped gaining land and kept the feet of the Dutch dry until now. They also created the famous polder landscape.
Delicious cheese
The Dutch are cheese-heads. Archeological digs have proven that cheese was already being made on Dutch soil thousands of years ago.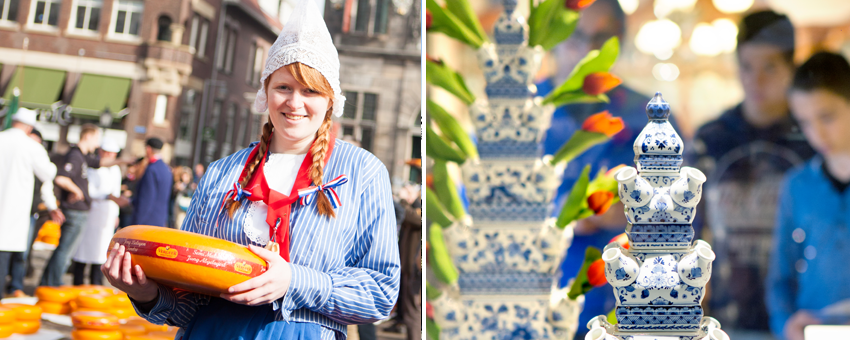 Wooden shoes
Clogs are typically Dutch. Bring them home as a souvenir or visit a traditional clog maker.
Delft Blue porcelain
Delft Blue is the world-famous earthenware that has been produced in the city of Delft since the 16th century.
17th Century canals
Discover Holland from a different perspective and take a cruise through the canals. Not only in Amsterdam, but lot of other cities like Delft, Leiden and Utrecht.
World's best painters
Old Masters changed the art of painting forever with their brush strokes. Dutch painters such as Rembrandt & Vermeer developed a worldwide reputation in the 16th and 17th centuries.
Cycling country
Cycling is the perfect way to explore Holland. Do like the Dutch, go by bike. Did you know there are more bicycles in The Netherlands than people?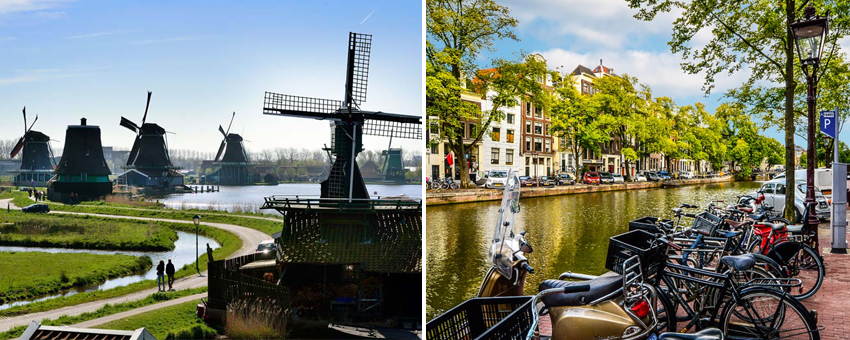 Delta Works water management
Visit the world's biggest storm surge barrier in Holland: the Delta Works. This unique structure was built to prevent floods like the 1953 North Sea Flood, which the Dutch call the Watersnoodramp.
High quality museums
The Netherlands is a world leader in the field of art and culture. Enjoy an impressive variety of classical and contemporary art or get an impression of Dutch history and culture at one of the many outstanding museums.
Fishermen's villages
The Netherlands has a long history of fishermen. Along the coast line and IJsselmeer you can find many of them. Some still look like time stood still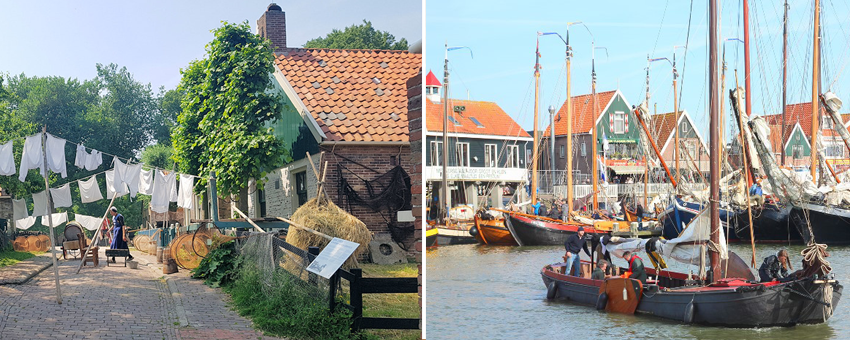 Jenever (Dutch Gin)
Jenever or Genever is probably the best known gin among many typically Dutch alcoholic beverages. Originally, it was a malt wine to which extracts of juniper berries were added. However, since the late 19th century producers often add neutral ethyl alcohol. Virtually every pub in Holland sells it as 'jonge jenever' (young) or 'oude jenever' (mature). Although the consumption of 'jenever' is declining gradually, it is still by far the most popular hard liquor in Holland. Schiedam and Amsterdam are still known for jenever and are occasionally called"jenever cities" (jeneversteden). Click here for an example of Jenever Tour Schiedam.
Contact GO Experience
For more information about Traditional Dutch Icons tours or itineraries, contact us by email, phone or fill out the form below.
We would be happy to help organising an unforgettable Dutch experience.
Phone / Whatsapp: +31(0)6 498 69 004
E-mail: info@go-experience.nl
Contact form:


Incoming tour operator Holland | Incoming tour operator The Netherlands | Incoming tour operator Belgium | Destination Management Company | DMC Holland Destination Management Company | DMC The Netherlands | Destination Management Company | DMC Belgium | Local travel partner The Netherlands | Local travel partner Belgium | Event organisation The Netherlands | Passeios e roteiros Holanda e Bélgica | Traditional Dutch Icons | Flower fields | Gouda cheese | Windmills | Amsterdam Canals