Tulip Route Goeree-Overflakkee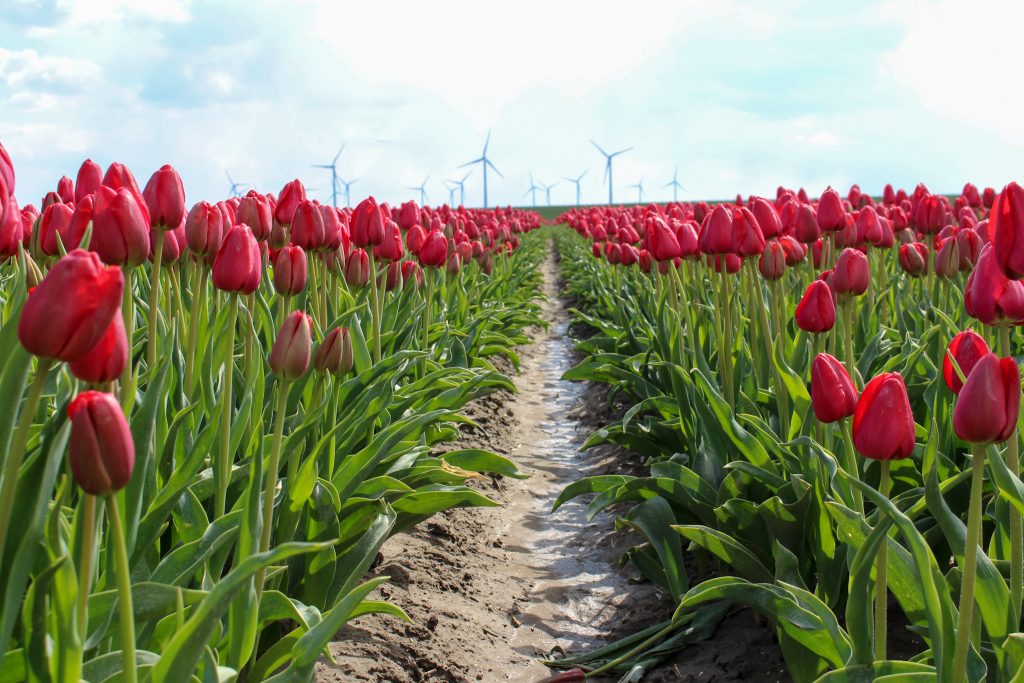 From the end of March, tulips and other bulb fields will be in bloom throughout the Netherlands. A sign that spring has begun. A beautiful sight all those coloured fields full of flowers. The most famous place where tourists go every year is (the area around) the Keukenhof in Lisse. Less known and more quiet are the beautiful tulip fields on Goeree-Overflakkee, island of South Holland. Only 40 minutes by car from Rotterdam.
Below an example of a tulip route on Goeree-Overflakkee that goes through places such as Oude-Tonge, Nieuwe-Tonge, Dirksland, Middelharnis (Goedereede or Stellendam) and Ooltgensplaat.
Starting point Oude-Tonge
It promises to be a beautiful and sunny Saturday with exceptional temperatures for the time of year, between 20 and 25 degrees. We therefore decide to leave early. This allows us to fully enjoy the day. From Schiedam it is about 35 to 40 minutes on the way to our starting point in Oude-Tonge.
Enjoy the Tulips
When we then arrive in Oude-Tonge, it is only enjoyment. The sun has just risen and the morning dew is still on the flowers. Every now and then there is a quirky tulip in a different color that stands out above all other tulips. A great sight on the early morning!
Direction Nieuwe-Tonge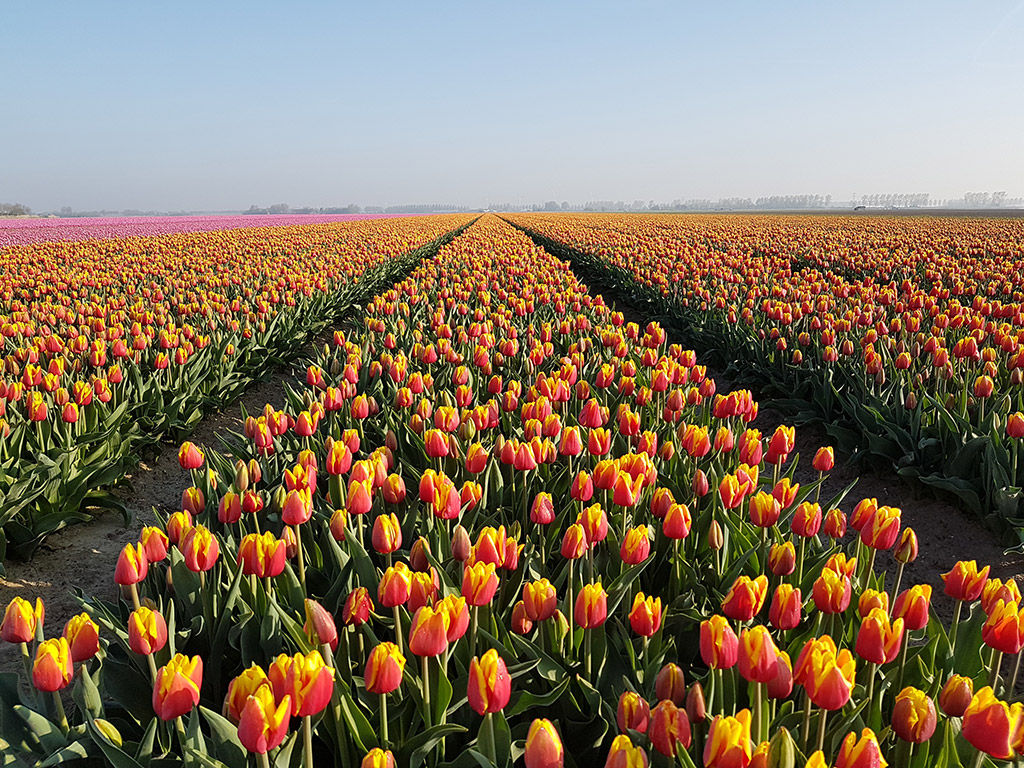 On the route from (the countryside) Oude-Tonge to Nieuwe-Tonge we come across different tulip fields in various colors. So beautiful!
Beautiful White Tulips
After we have seen several tulip fields in the most beautiful colors, our eye immediately falls on an entire flower field with only white tulips. Wow, what a great sight! Every now and then a different color tulip appears among the white mass. But then our eye suddenly falls on that one special tulip. It is a tulip with two faces in two different colors; white and purple. It seems as if it has been painted, so special.
Tulips in Dirksland
After we arrived at the place Dirksland we also see several flower fields. Also other types of tulips in other colors. This is what makes this tulip route so varied. The colored field is always different.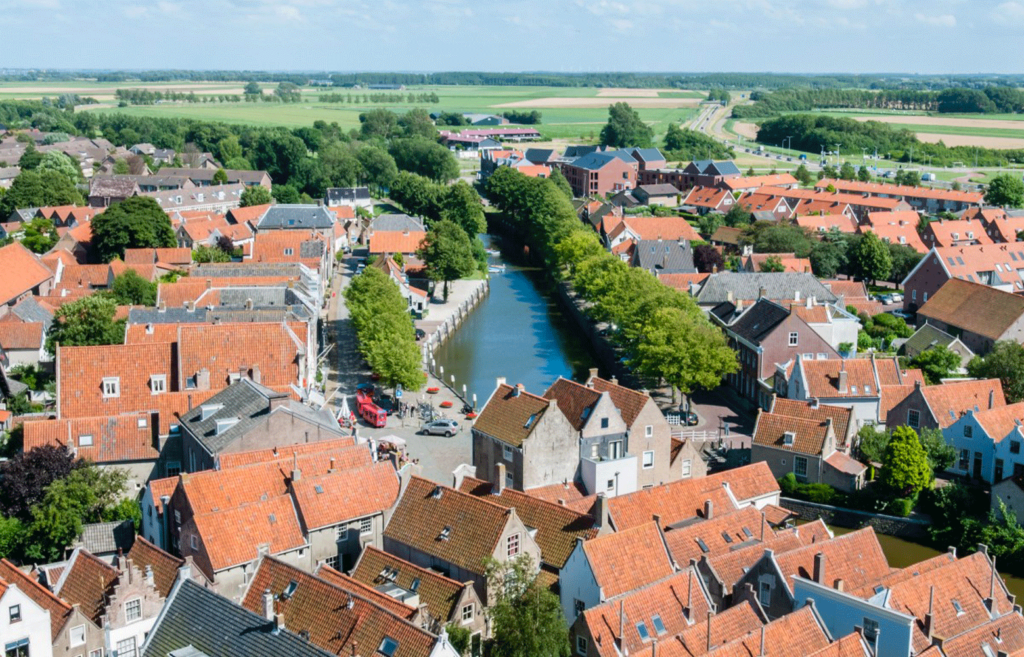 Stopover in Middelharnis
Meanwhile it is lunch time. A great opportunity to eat and drink something on a terrace in the sun in the beautiful village of Middelharnis, Goedereede or Stellendam.
Direction Ooltgensplaat
After we have enjoyed a snack and a drink, it is time to see the last part of the tulip route. On to Ooltgensplaat! We drive a beautiful route and always have the water of the Haringvliet in our sights on our left. You get a real holiday feeling when you take this route on Goeree-Overflakkee. The wind that goes through your hair and the sun on your face, wonderful! We drive through the beautiful village of Stad on 't Haringvliet for a while and then arrive at the last tulip fields in Ooltgensplaat.
We have enjoyed a beautiful Tulip Route. It was a colorful day!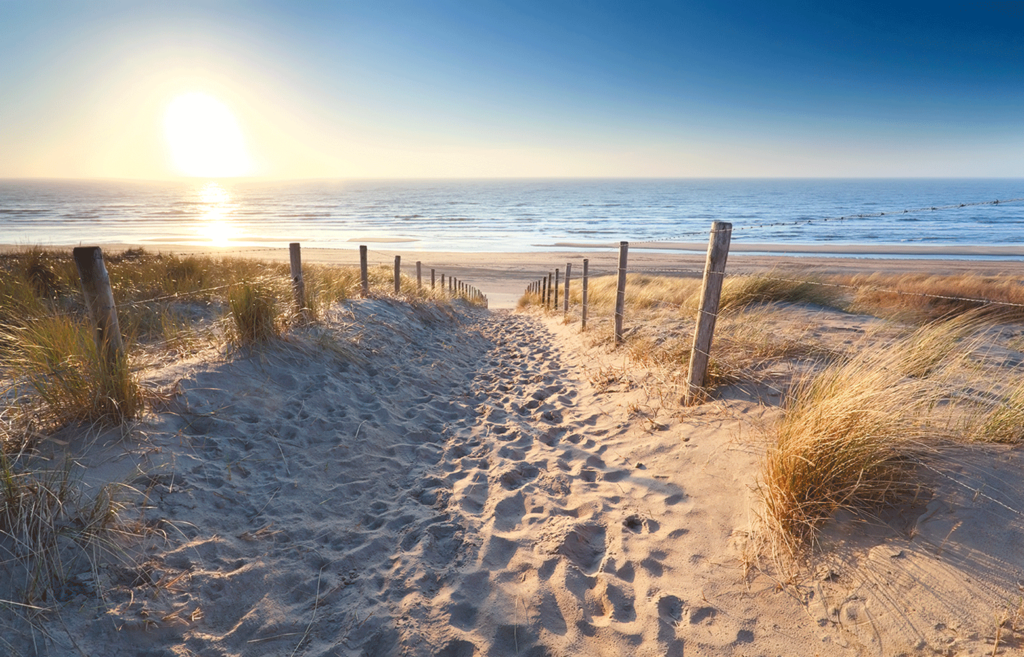 Tailor made Tulip Tours
Surprise your guests or clients with a tailor made tulip tour on Goeree-Overflakkee (or other parts of The Netherlands). We can arrange everything. Pick-up, transfers, guides, bicycles, workshops, lunch and dinner. The island offers also many cultural and sport activities. The fish-auction in Stellendam, a seal shelter, long beaches of Ouddorp, good surf spots, natural reservations, bike routes, small authentic villages and some museums.
If you want more information about Tulip Tours or Tulip Routes, you can contact GO experience:
Mobile / Whatsapp: +31(0)6 498 69 004
E-mail: info@go-experience.nl
Or fill out our contact form below: