The Moselle Region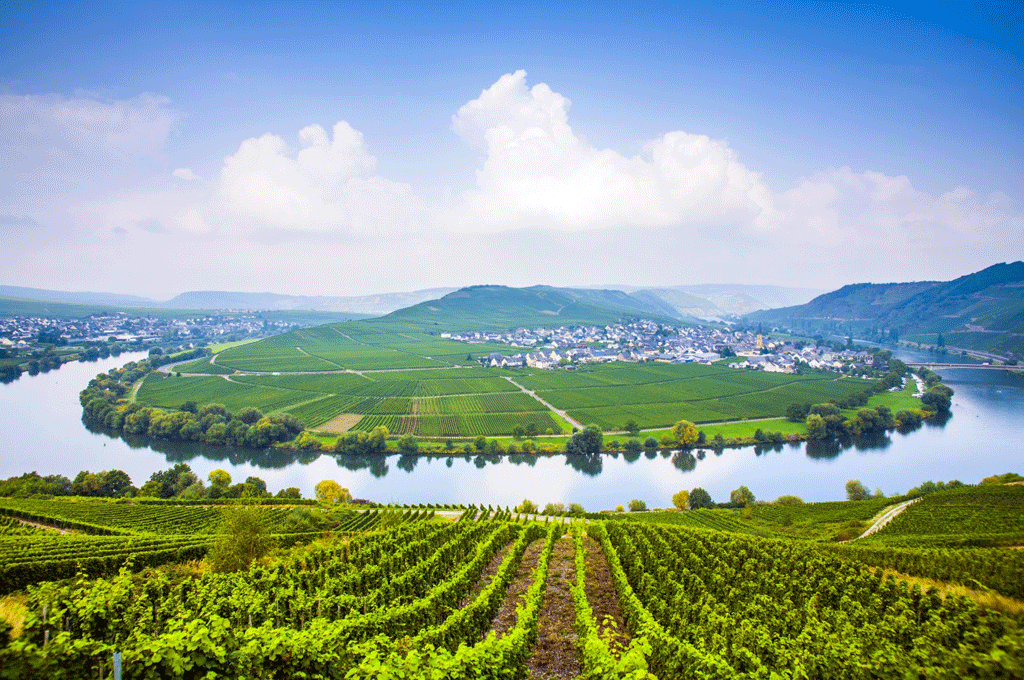 The Moselle region as a destination
The Moselle River is one of the major rivers of Luxembourg. Its trajectory along the Luxembourg border runs 39 km in length to form a natural boundary with Germany. Moselle lends its name to one of the most beautiful valleys of Luxembourg. Famous for its wineries, charming hotels and medieval towns. "D'Musel," as it is affectionately known by its inhabitants, is also a region of traditions. Such as the cavalcade of Remich and the grape and wine festival in Grevenmacher.
Wines of the Moselle valley in Luxembourg
The valley of the Moselle in Luxembourg is famous for its steep hills and vineyards. It is the birthplace of Luxembourg wines, mostly white varieties such as Riesling, Auxerrois and Pinot Gris. The hinterland of the Moselle is home to large plantations of fruit trees for the production of fresh juices, liqueurs and schnapps. Themed hikes, such as the wine route, are fully dedicated to the discovery of this region.
Water sports on the river
Although renowned as a culinary destination, the Moselle region also attracts water sports enthusiasts and hikers. Swimming, water skiing or Nordic walking are just some of the activities that are practiced on and around the River Moselle. With the abundance of water, many small cruises are organized on the Moselle the whole year through.
Schengen Accord – a significant milestone in European history
It was in the Luxembourg Moselle region, specifically on the Moselle river in the wine village of Schengen, that the treaty which bears its name was first signed in June 1985. The Schengen Accord is one of the most important agreements in European history. The treaty provided for the removal of all border controls between 5 European countries together under the name of the Schengen Area. The European Museum in Schengen recalls the origin and impact of this agreement on the 26 states that are currently members.