Mullerthal Region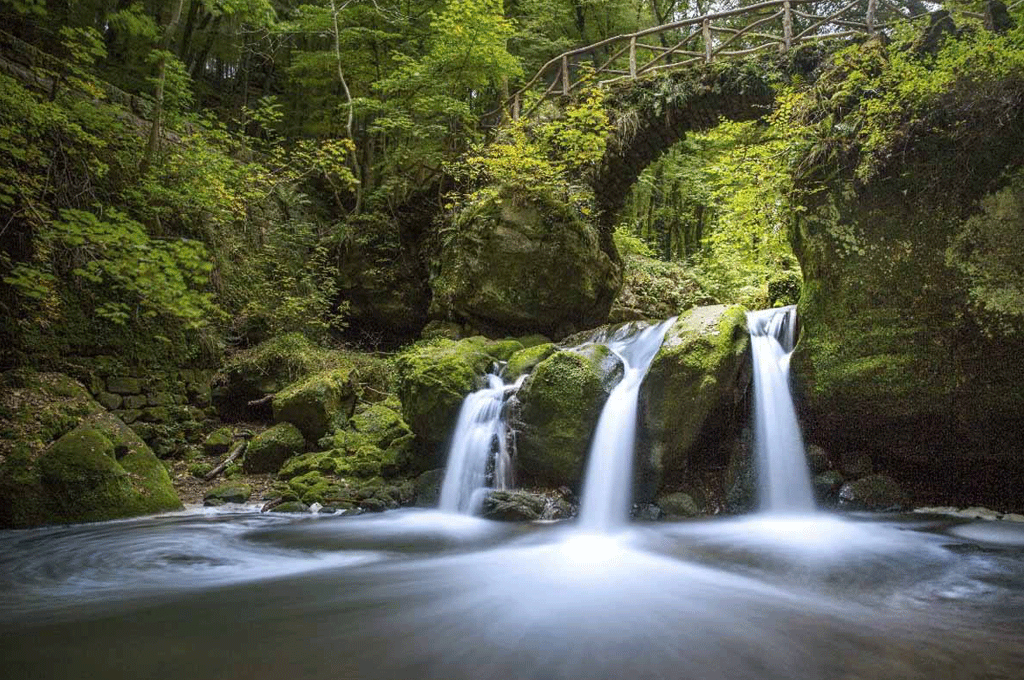 Mullerthal Region, Luxembourg's little Switzerland
Often referred to as the Little Switzerland of Luxembourg, Mullerthal – or Mëllerdall in Luxembourgish – owes its name to its hilly landscape reminiscent of Switzerland. The Mullerthal is above all a unique biotope characterized by rock formations that are as beguiling as they are surprising. It is the unique composition of the rock and soil erosion that have contributed to the creation of this landscape so typical of Little Switzerland.
Echternach – Luxembourg's oldest city
Capital of the Mullerthal region, Echternach is the oldest town in Luxembourg. In 2010, Echternach acquired an international reputation by its inscription into the Intangible Heritage of UNESCO's famous Dancing Procession. Among the major tourist attractions of the city, include the Roman Villa, The Benedictine Abbey of Saint Willibrord or the cultural center of Trifolion.
Hiking and the Mullerthal Trail
The Mullerthal Trail takes the experienced hiker through 112 kilometers of magnificent valley trails. Rock formations dotted with difficult sounding names – Piteschkummer, Geyerslay or Hohllay, to name only a few – the footpaths of Mullerthal will lead you through fields and forests into the heart of a natural setting that is almost intact. Besides the demanding hiking, the Mullerthal offers a network of pleasant walks amidst plethora of breathtaking panoramas.
Mullerthal – Culinary discoveries
The Mullerthal also surprises with a rich cuisine based on cheese, honey and liqueurs. All these local products are available in many small markets in the region. In Echternach and its surroundings, first class restaurants up their menus with refined dishes, served in the unique natural environment of the valley of the Lower Sure.