Luxembourg City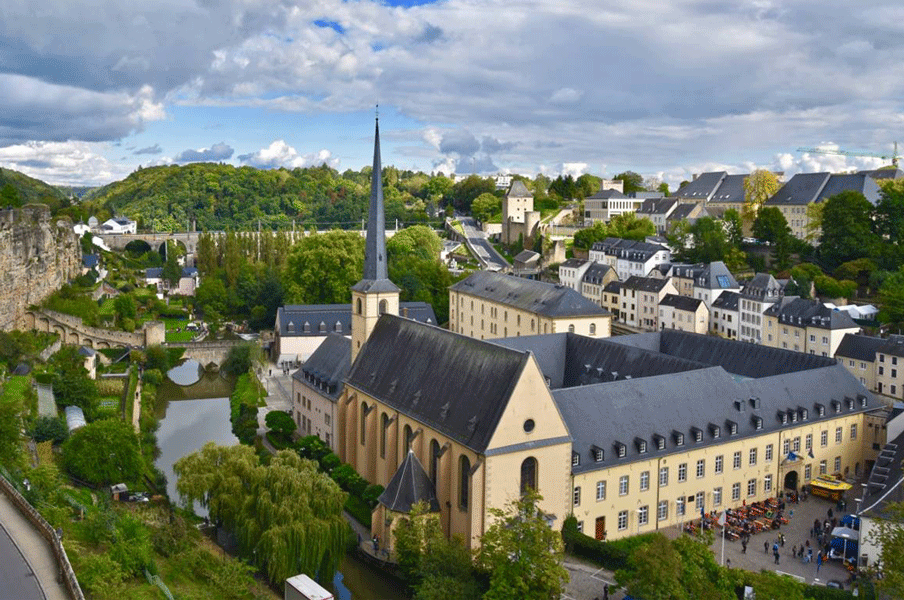 Luxembourg, City of a thousand contrasts
Looking for a little something out of the ordinary for your next city trip? Luxembourg City, the capital of the only Grand Duchy in the world, will surprise you with its myriad delights. Rarely will you find a city in Europe where so many cultures, mentalities and languages act in accordance and perfect harmony. With its stunning blend of theatre and museums, UNESCO World Heritage sites, architectural jewels and Michelin-rated gastronomy, the capital city of Luxembourg is one of the most unique experiments in harmonious diversity. In short: Luxembourg is a modern city with deep roots.
The green lungs of the city
One third of the surface of the city of Luxembourg is covered with beautifully landscaped green spaces. The abundance of parks and gardens passing through the capital of Luxembourg makes a green belt where life is good. Discover Luxembourg's unique sights, culture and history, during a tour of the city by tourist bus.
Buzzing business platform
Renowned for its banking center, one often forgets that the city of Luxembourg is also the headquarters of many European institutions. But furthermore, Luxembourg is an excellent platform for dynamic business activity that is heterogeneous but not limited to financial activities. Discover Luxembourg through the ages by traversing its architectural landscape from the historical city centre to its modern business centres.