Ardennes Region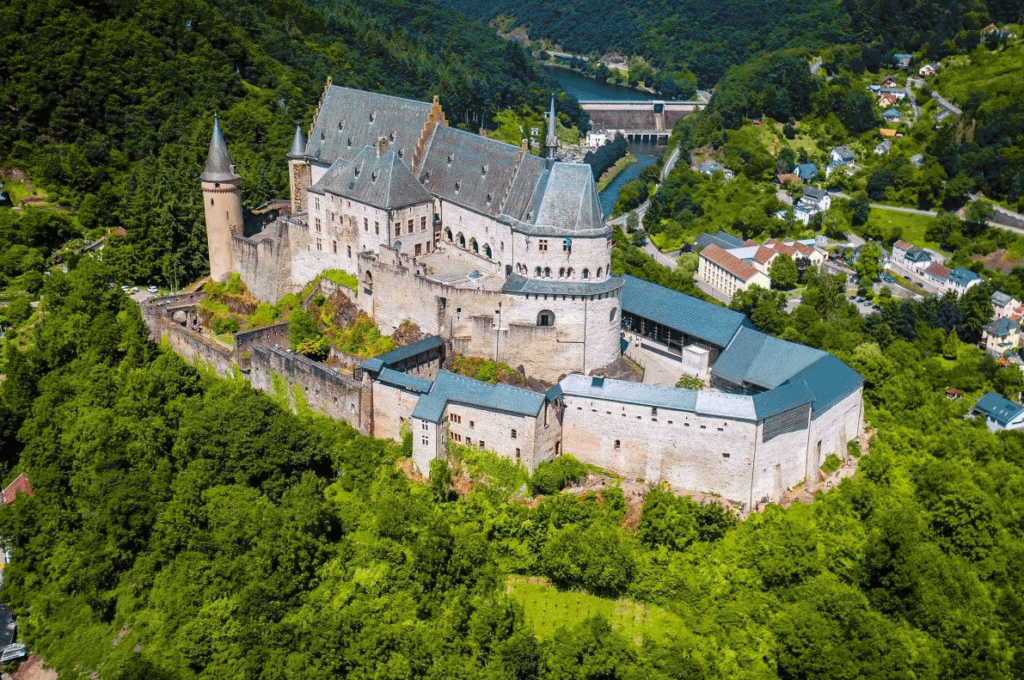 Ardennes Region as a destination
With their majestic landscapes that alternate between scenic highlands and winding valleys, the Luxembourg Ardennes Region offers an exceptional natural experience. Any number of hiking and cycling trails enable enthusiastic visitors to preamble through the forests and picturesque villages. Also known as Éisleck or Oesling, the North of Luxembourg is home to some of the best maintained medieval remains that alights this region. Visit Vianden Castle, the village of Clervaux and enjoy the permanently installed exhibition The Familiy of Man in Clervaux Castle.
Castles in the Ardennes
One will find perfectly preserved or carefully restored ruins and fortifications that narrate the medieval history of the Luxembourg Ardennes. The imposing castles of Vianden, Bourscheid or Esch-sur-Sûre are living witnesses of the medieval past of the country. Moreover, every year, traditional markets and medieval festivals are reviving this fascinating time of lords and knights. Finally, performances and outdoor concerts attest to the cultural richness of the Bulge.
Nature Parks of the Ardennes
It is also in the North of Luxembourg that you'll find the two largest nature reserves in the country: the Naturpark Our and the Naturpark Öewersauer. In addition to their function of protecting natural resources, the Ardennes parks are host to some of the most delicious local products in the Grand Duchy. Such delicacies include herbs, oils, teas and cereals "Vum Séi" or products from the microbreweries "Brasserie Ourdaller" and "Den Heischter." Perfect as a little gift basket or for a picnic in the surrounding forests.
Contact
For more information about itineraries or tours in the Aredennes Region of Luxembourg, you can contact us by:
Mobile / Whatsapp: +31(0)6 498 69 004
E-mail: info@go-experience.nl
Or fill out our contact form below: