Maastricht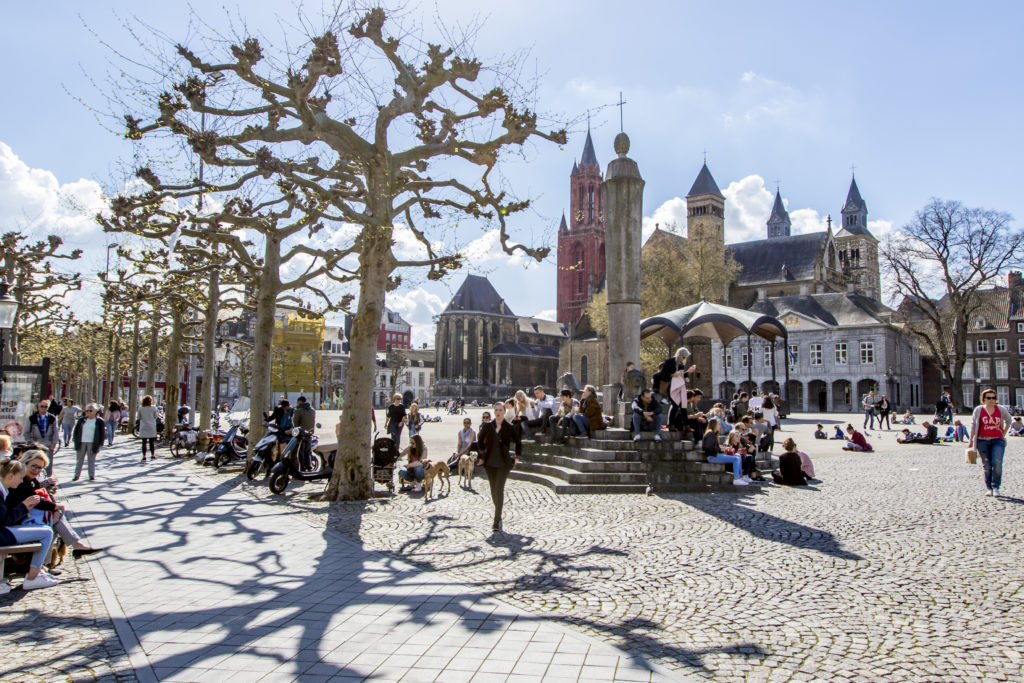 Maastricht as a travel destination
Maastricht is a place with a unique and authentic energy and dynamism that you won't experience anywhere else in the Netherlands. It's a city that has the best of all worlds: north and south; past and present. Here is where the three countries meet that together make up the Euregion Meuse-Rhine. The Netherlands, Belgium and Germany.
There are historic buildings and trendy designer boutiques, majestic churches and thrilling cave adventures, inspired menus and inviting café terraces, lively festivals and sensational expositions, stately squares and vast vineyards. All this and more makes Maastricht a favourite destination for an unforgettable experience, a dynamic company excursion, or an exciting incentive. We offer you the best of Maastricht in a variety of activities, with something for everyone!
Magical Maastricht during the winter season
All year round, Maastricht is a wonderful city with just that atmosphere that bon-vivants love, but around Christmas, the city takes on that extra spellbinding edge. Under the moniker of "Magical Maastricht", the city goes into full Christmas mode, so visit the Christmas market, go skating on the ice rink on Vrijthof square and see the sea of lights from the top of the Ferris wheel.
Mastrique como destino de viagem
Mastrique é um lugar com energia e dinamismo únicos e autênticos que não irá sentir em nenhum outro local dos Países Baixos. É uma cidade que tem o melhor de todos os mundos: norte e sul passado e presente. Lá, Holanda, Bélgica e Alemanha se encontram, formando o Euregion Meuse-Rhine.
Na cidade há edifícios históricos e boutiques de designers de moda, igrejas majestosas e emocionantes aventuras nas cavernas subterrâneas, menus inspirados e convidativos cafés pelas calçadas, festivais animados e ótimas exposições, além das praças imponentes e dos vastos vinhedos. Tudo isso e muito mais fazem de Mastrique é um ótimo destino para uma experiência inesquecível. O ferecemos o melhor do local em atividades variadas, sempre algo interessante para todos!
Contact / Contato
Mobile / Whatsapp: +31(0)6 498 69 004
E-mail: info@go-experience.nl
Or fill out our contact form below: