Enkhuizen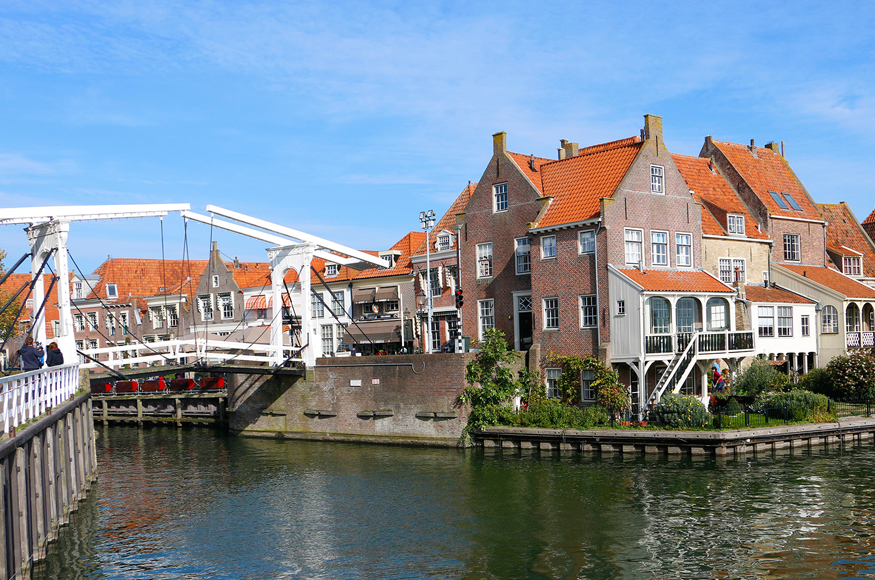 Enkhuizen as a travel destination
The picturesque town of Enkhuizen in the province of North Holland draws thousands of tourists every year. Some love Enkhuizen for its many historic buildings and monuments, others because of its harbour and excellent water sports facilities.
Enkhuizen is a great place to walk or cycle from one monument to another. The Zuiderzee Museum is the most important museum in town. It gives you a great impression of the history of Enkhuizen and the former Zuiderzee ('Southern Sea').
In the 17th century, Enkhuizen was one of the wealthiest cities of Holland. It gained power and influence as a member of the VOC. Enkhuizen's rich history is still noticeable today as you walk through the old inner city with its numerous state mansions, canals, churches, city walls and harbours.
OUR SERVICES
We can support with organizing (theme) tours, itineraries and accommodations. Enkhuizen is easy to combine with other cities in North Holland like Amsterdam, Alkmaar, Medemblik and Hoorn. For more information, see our contact information and form below.
Contact / Contato
For more information about tours, packages or accommodations in Enkhuizen, please send us an e-mail or fill out the form below.
Mobile / Whatsapp: +31(0)6 498 69 004
E-mail: info@go-experience.nl
Or fill out our contact form below: