Ypres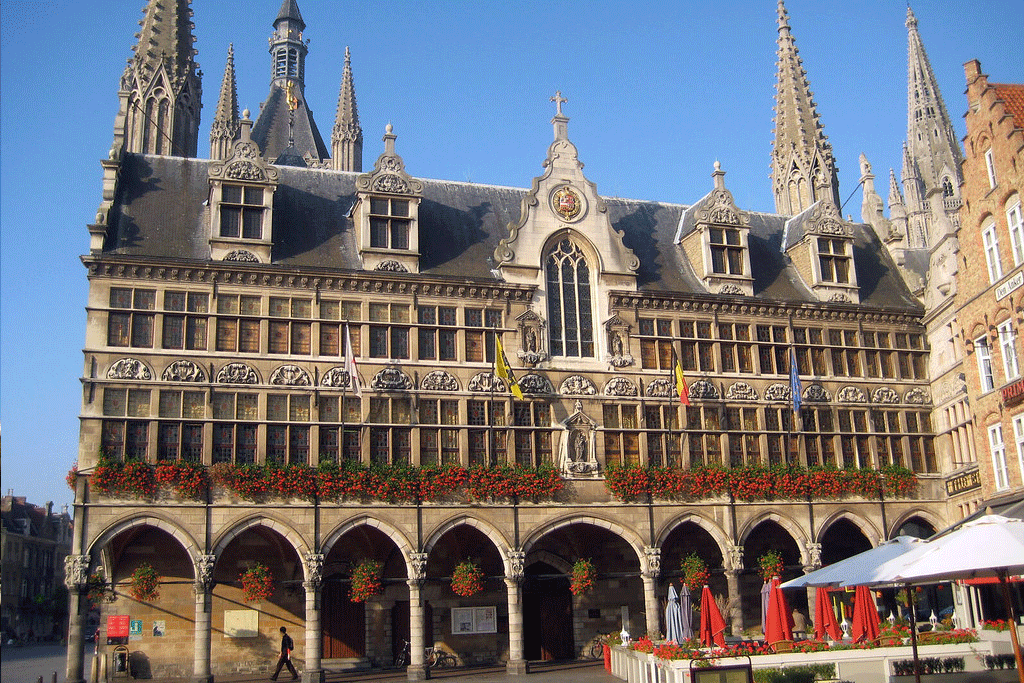 Welcome to Ypres!
Ypres (Ieper in Dutch) is a city with a very rich and diverse past. During the Middle Ages, Ypres was a thriving trading city and one of the major Flemish cloth cities next to Bruges and Ghent. The impressive Cloth Hall is proof of this glory period. The St Martin's Cathedral and the beautiful fortresses also date from this era.
In the Cloth Hall there is a belfry with a carillon that counts 49 bells.
During the First World War the charming city was reduced to a big mess. Ypres was almost completely destroyed by four years of pointless violence. The Ypres people rebuilt their city with respect for the past.
Ypres also has many beautiful churches, the various towers of which still characterize the city skyline today.
The Ypres town center is an ideal place to stroll and discover the lesser-known historical gems.
OUR SERVICES
We can support with organizing (theme) tours, itineraries and accommodations. Leuven is located close to Brussels and Mechelen. For more information, see our contact information and form below.
Contact
Mobile / Whatsapp: +31(0)6 498 69 004
E-mail: info@go-experience.nl
Or fill out our contact form below: