Namur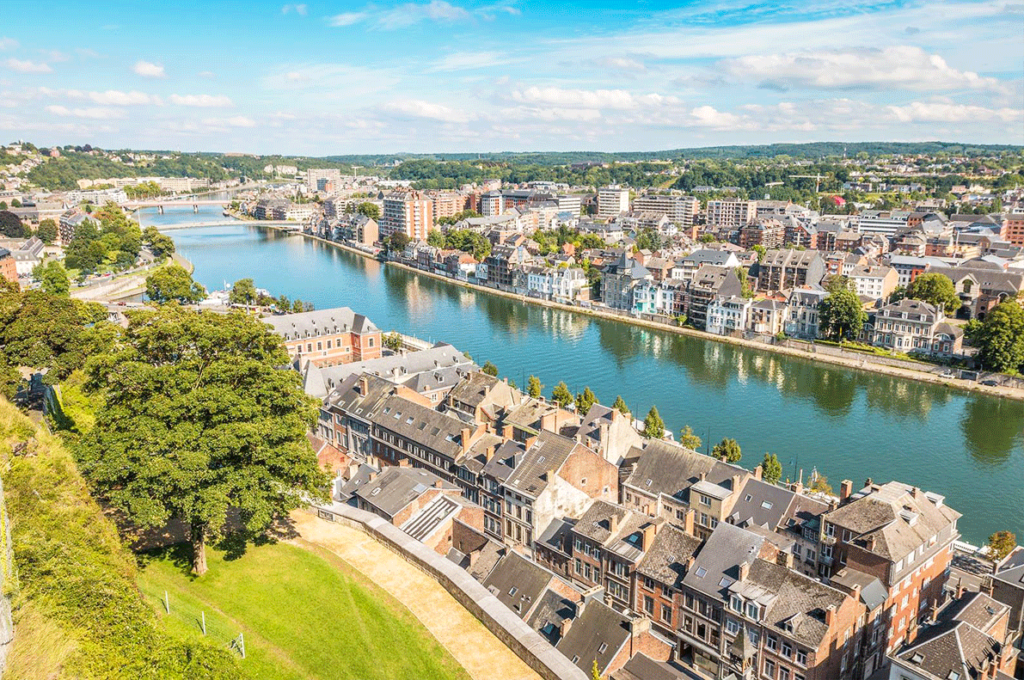 Welcome to Namur
Strategically located at the confluence of the Meuse and Sambre Rivers, Namur is crowned by vast citadel that was once one of Europe's mightiest fortresses. Below the citadel, Namur's gently picturesque old-town core has much to discover, including architectural treasures from centuries past and small but charming museums (covering everything from the medieval crafts of the Meuse Valley to 19th-century erotic paintings). The cobblestone lanes are dotted with sunny cafes, bookstores and vintage shops – catering in part to Namur's vibrant student population.
You could easily spend a few days in the capital of Wallonia, with citadel exploring, old town walks and leisurely boat rides along the Meuse among the highlights.
In the surrounding of Namur you will find interesting little villages like Dinant and beautiful sites like the Castle of Freÿr and Villers Abbey.
OUR SERVICES
We can support with organizing (theme) tours, itineraries and accommodations. Namen is easy to combine with other cities in Belgium like Brussels, Liège or Dinant. For more information, see our contact information and form below.
Contact / Contato
For more information about tours, packages or accommodations, please send us an e-mail or fill out the form below.
Mobile / Whatsapp: +31(0)6 498 69 004
E-mail: info@go-experience.nl
Or fill out our contact form below: